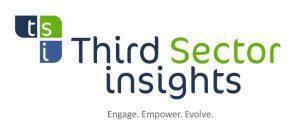 TSI logo
t Face to face training has been under pressure due to the COVID 19. E-learning is the way to go!!!!!!!!!! Why not strengthen your governing body (NPO Board) leadership and governance knowledge?  ourGOVERNANCE © is an e-learning programme for governing body...
read more
Sign up for ourGOVERNANCE
Thank you for providing your registration information. 
To enroll for a course, please select the appropriate option below. Checkout and payment is done securely through PayFast. Should your organisation or yourself, be paying via EFT, your will receive an invoice. Once proof of payment has been sent to ourGovernance, we will add the course to your member profile and notify you via email. You can then log in and start your course.
Level
Price
ourGOVERNANCE RSA
R 1,200.00 per Year.
Membership expires after 1 Year.
Select
ourGOVERNANCE Lesotho
R 1,200.00 per Year.
Select
ourGOVERNANCE Malawi
R 1,200.00 per Year.
Select
ourGOVERNANCE Australia
R 1,200.00 per Year.
Select
CONTACT US                                                                                                               In association with     
Paarl, Cape Town 7646
Suite 283, Private Bag X22, Tygervalley, Cape Town, 7536
Cell: +27 76 186  7940
Copyright Third Sector Insights 2013