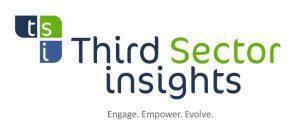 Sign up for ourGOVERNANCE
South African Non-Profit Organisations Service Provider Network (SANPON)
Ziyo
Financial Management for NPOs
Ziyo, formerly know as CMDS, is a specialist accounting and consulting practice that addresses the specific needs of non-profit organisations.
Brenda Coetzee
021 797 6226
Anna Vayanos Philanthropy Consulting
Structuring and tax advice for donors and NPOS
Advisory services for local and international donors and NPOs. Tax and structuring advice, set up of foundations and operating entities, advice on impactful and accountable grant-making, professional trusteeships, tax training.
Anna Vayanos
0824417880
CONTACT US                                                                                                               In association with     
Paarl, Cape Town 7646
Suite 283, Private Bag X22, Tygervalley, Cape Town, 7536
Cell: +27 76 186  7940
Copyright Third Sector Insights 2013