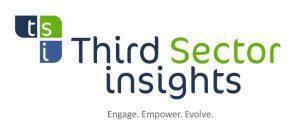 TSI logo
Sign up for ourGOVERNANCE
ourGOVERNANCE
OurGOVERNANCE is an e-learning programme aimed at directors of Not-for-Profit organisations. The course includes:
Online modules: Introduction to Directorship and Corporate Governance. 4 modules to be completed online at your own pace.
Evaluation and review: Evaluation questionnaire following each module. Review or progress to next module.
The registered Director/Executive will have six months and five attempts at successfully completing the programme, and requires an 80% or higher pass mark to be successful. On successful completion of the programme they will receive a certificate of completion.
Online community: Online forum and chat feature to engage with fellow directors on the course and discuss relevant issues.
Communication and support: TSI quarterly update.
ourGOVERNANCE – South Africa

ourGOVERNANCE – Malawi
ourGOVERNANCE – Lesotho
CONTACT US                                                                                                               In association with     
Paarl, Cape Town 7646
Suite 283, Private Bag X22, Tygervalley, Cape Town, 7536
Cell: +27 76 186  7940
Copyright Third Sector Insights 2013