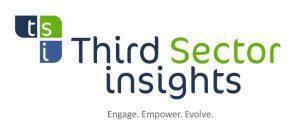 Sign up for ourGOVERNANCE
How it all started
The journey started in 1991 in Johannesburg, South Africa where we have grown and developed from a for-profit (Dunbar Stewart CC) organisation that assisted companies with the implementation of support processes such as Sales and Marketing performance improvement management  Systems,  Business Performance Improvement Management systems, Business Development Services, Monitoring and Evaluation processes and Change Management processes. To a Non-Profit Organisation that understands these offerings and more, and can apply them to both worlds.
Since 2004 we have been searching internationally for adaptable models that would allow us to add value to our range of services and offer these in the 'third sector'. In addition we have developed an e-learning platform for Directors and Executives of Non-Profit Companies to gain an introduction to Directorship and Corporate Governance. This offering is the corner stone of the service offerings, leading to excellence in the nonprofit sector. We are very excited by this important aspect of the nonprofit and for-profit sectors and are focused on bridging the divide between them.
Along this journey we had the privilege to have engaged with many wonderful people. However, two remarkable colleagues Chris Roux and Johann Geldenhuys had a huge influence on this concept, and we wish to honour their memory by being able to introduce Third Sector Insights to the market. In addition, Desi Doran of Walrus media designed the TSI website, and without her amazing help TSI would not have been able to have the e-learning platform up and running.
CONTACT US                                                                                                               In association with     
Paarl, Cape Town 7646
Suite 283, Private Bag X22, Tygervalley, Cape Town, 7536
Cell: +27 76 186  7940
Copyright Third Sector Insights 2013