The journey started in 1991 in Johannesburg, South Africa where we have grown and developed from a for-profit (Dunbar Stewart CC) organisation that assisted companies with the implementation of support processes such as Sales and Marketing performance improvement management  Systems,  Business Performance Improvement Management systems, Business Development Services, Monitoring and Evaluation processes and Change Management processes. To a Non-Profit Organisation that understands these offerings and more, and can apply them to both worlds.
Since 2004 we have been searching internationally for adaptable models that would allow us to add value to our range of services and offer these in the 'third sector'. In addition we have developed an e-learning platform for Directors and Executives of Non-Profit Companies to gain an introduction to Directorship and Corporate Governance. This offering is the corner stone of the service offerings, leading to excellence in the nonprofit sector. We are very excited by this important aspect of the nonprofit and for-profit sectors and are focused on bridging the divide between them.
Along this journey we had the privilege to have engaged with many wonderful people. However, two remarkable colleagues Chris Roux and Johann Geldenhuys had a huge influence on this concept, and we wish to honour their memory by being able to introduce Third Sector Insights to the market. In addition, Desi Doran of Walrus media designed the TSI website, and without her amazing help TSI would not have been able to have the e-learning platform up and running.
Who we are
TSI is a Non-Profit Trust with a core focus on Excellence in the Not-for-Profit Sector. It has two core focus areas (i) Corporate Governance in Non-profit Companies established for the public benefit and (ii) Research in the Social Venture Empowerment Sector. These two components have a confluence of interest as they both influence the 'Third Sector' contribution to the Countries economic growth and stability.
TSI has a network of professional associates which it engages with, where the brief requires additional expertise to be utilised on projects. The Trust has a focus on research of the 'Third Sector' whilst expanding the technical understanding of the Non-profit sectors requirements, with respect to their corporate governance issues, and the Board, executive and management requirements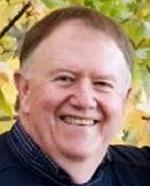 Malcolm Boyd
Founder and Managing Trustee of TSI
More About Malcolm
Founder & Managing Trustee of TSI
Malcolm Boyd is widely known by the South African SME support fraternity, especially for his role as founding Chief Executive Officer of NAMAC Trust, which he developed from inception to employing well over 200 staff and an annual budget of R150M. NAMAC became internationally known and recognised as the SME development organisation with which donor agencies, the private sector, government departments and other development agencies wished to partner. During his many years as a consultant in the field of business development, he has been director of numerous nonprofit organisations in South Africa. His experience ranges from owning his own consulting business, to being a director of a leading information supply company, to management consulting on performance improvement programmes with some of the large corporations in South Africa. Over the past twenty-six years he has developed extensive corporate, executive, governance, general management, project management and leadership skills as well as a participatory approach to dealing with business at all levels, domestically and internationally. His exposure to both for profit and nonprofit organisations has allowed him to develop a greater understanding of the differences and similarities that exist between them and to apply this knowledge in these fields. He has a passion for excellence in the nonprofit sector with particular focus onto Corporate Governance, Leadership, Executive Management as well as measuring the impact of interventions in this sector. He spent two years in Sydney conducting research into the Nonprofit sector and Small Business support. He lectures at Stellenbosch University Business School and presents the governance module for the USB-ED NPO Management programme. He is also a panel member for the review of the project presentations by the Senior Management Development Programme (SMDP) students. He holds a Bachelor of Business Administration Degree from Newport University (USA), and has completed postgraduate studies at Harvard Business School in the area of Governing for Nonprofit Excellence and Strategic Perspectives in Nonprofit Management; both were resident studies at Harvard's Boston Campus. He completed the Management Advancement Programme at Wits Business School, Johannesburg South Africa. He is a graduate and Fellow of the Australian Institute of Company Directors and a Fellow of the Institute of Directors in Southern Africa. He qualified as a certified sustainability assurance practitioner at the University of Stellenbosch Graduate School.
Ricardo Wyngaard
Former Founding Trustee
More About Ricardo
Ricardo is passionate about the non-profit sector and has been focusing on non-profit law since 1999. He is a lawyer by profession who has obtained his LLB degree at the University of the Western Cape in South Africa and his LLM degree at the University of Illinois in the USA. He has authored a number of articles and booklets on non-profit law and governance, some of which have been published in international journals. Ricardo has participated as a speaker at both national and international conferences and has facilitated countless workshops with NGOs and community-based organisations. His professional journey with the non-profit sector started when he was employed at Lawyers for Human Rights as a Project Implementer from 1998 to 2000.
After that he joined the Legal Resources Centre's NPO Legal Support Project from 2000 to 2004, where he provided legal advice and assistance to NPOs, facilitated various training workshops, produced booklets and co-authored various submissions on non-profit legislation.
At the beginning of 2005 Ricardo moved to the Non-Profit Consortium and remained there until June 2008 where he provided more NPOs with assistance on non-profit law and practices, conducted research and advocated and lobbied for legislative reform on non-profit law. In pursuit of his passion, he established a solo law practice during 2009 focusing on non-profit law and governance.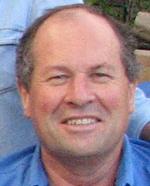 Charles de Villiers
Founding Trustee
More About Charles
Charles de Villiers is the owner and Managing Director of Westside Enterprises (Pty) Ltd, a Southern African Distributorship of new generation animal feed additives and specialist ingredients. The business is built on strong, long-standing relationships that have been developed with leading overseas-based multi-nationals involved in research, development and manufacture of cutting-edge nutritional solutions and technologies for the animal feed industry. Charles has been involved in the animal feed industry since 1981. Prior to establishing Westside Enterprises almost 10 years ago, he had also been involved with running an animal feed premix manufacturing facility that belonged to a major SA-listed chemical group. He eventually took over this business in a Management Buyout and approximately 5 years later he sold it to a major multi-national European-based chemical group.
During his career he has also been involved with Business Project Support and Consultancy across various sectors in Southern Africa. Key projects have been successfully undertaken in investigating new markets and business opportunities; formal due diligence and feasibility studies; developing business plans; obtaining industrial funding from government agencies; negotiating sale and purchase of assets; and negotiating dealership, agency and distribution rights on behalf of clients.
His formal education includes a Bachelor of Theology as well as Diplomas in Business Management and Animal Husbandry.
He has a good understanding of what the challenges are for Directors in Non-profits and is actively involved in the Third Sector. He holds a number of directorships and also served as the Chairperson of a Board of Governors for Rustenburg Girls High School in Rondebosch, Cape Town.
He strives to constantly explore and refine ways of doing things better – in building trustworthy relationships with people, developing businesses and improving organizational efficiency and accountability.
Sign up to the ourGovernance e-Learning Programme
Paarl, Cape Town 7646
Suite 283, Private Bag X22, Tygervalley, Cape Town, 7536
Copyright Third Sector Insights 2013