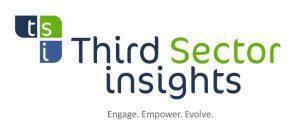 Sign up for ourGOVERNANCE
There are many different definitions and forms of governance, from corporate to public governance. When it comes to non-profit governance, we are usually referring to the governing of non-profit governing bodies.
In my experience governance gets a bad rap and is viewed as a hugely complex structure. It is amazing that generally when you raise this topic in conversation you notice people's eyes glaze over. Albeit, one can complicate this subject, my belief, however, is that the essence of governance is rather simple.
It relates to decisions that define expectations, grant power, and verify performance. In the case of a non-profit organisation, governance relates to consistent leadership, management, cohesive policies, processes and decision-rights for a given area of responsibility.
Since governance is the process of decision-making and the process by which decisions are implemented, an analysis of governance focuses on the formal and informal actors involved in decision-making and implementing the decisions made, and the formal and informal structures that have been set in place to arrive at and implement the decision/s; plus track the actual implementation of the decisions and their outcomes. It requires robust management information reporting systems (MIRS and M&E – Monitoring and Evaluation), being presented in clear dashboard format which allows for the governing body to apply their minds and  have rigorous engagement around the key strategic imperatives, pass resolutions and assign actions.
Nonprofit governance has a dual focus of achieving the organisation's social mission and ensuring the organisation is viable. Both responsibilities relate to fiduciary responsibility that a governing body of trustees (sometimes called directors, or Governing body, or Management Committee—the terms are interchangeable) has with respect to the exercise of authority over the explicit actions the organisation takes. Public trust and accountability is an essential aspect of organisational viability so it achieves the social mission in a way that is respected by those whom the organisation serves and the society in which it is located.
Good non-profit governance is all about focusing on the processes for making and implementing decisions that will continue to advance an organisation's principles and mission, providing strategic leadership to a non-profit organisation.
The primary functions of governance are:
Governance: Direction, decision making, continuity, accountability
Leadership: Inspiration,  empowerment – responsibility
Management: Effectiveness, organisation, delivery
With additional core functions as follows:
Outreach: scanning for trends, needs, expectations, problems
Stewardship: ensuring vision and evolution
Oversees operational structure and operations: ensuring accountability, responsibility, policy implementation, operational effectiveness, financial sustainability
Ambassadorial and legitimising: promotion, networking, representation
Self-reflection and assessment: internal reviews, trust-building
Questions governing body members should ask during their due diligence process:
How ethical are our current practices? (management and governing body structure, internal code of conduct, reporting and transparency, etc.)
How do we prove they we doing what we say we do?
Are we continually improving on what we do?
What is the role of governance in our organisation?
Who are we accountable to?
Does triple bottom line reporting (the King Report on Corporate Governance – reporting against an organisation's perceived social, economic and environmental responsibilities) apply to us?
Governing bodies and governance.
NPOs need strong, active and committed governing bodies. Governing bodies have a critical role to ensure financial sustainability and accountability to internal and external stakeholders. Good governance protects the organisation from losing its focus. Good governing bodies protect the organisation's values and resources. There should be clear role demarcation between CEO and governing body. Governing body members require training – a lack of skills and leadership leads to inconsistency in applying good governance principles. Good governance can be achieved through better utilisation of resources.
The application of good governance principles must be visible in the values of the organisation and in the way the organisation utilises its resources.
 Some critical questions NPOs need to ask themselves in applying good governance principles
Do our governance structures ensure that there is consistency in what we do and what we say we do?
Is there a clear understanding of the organisation's value system?
What is the result and impact of our work as NPOs?
Fiduciary responsibilities – how are these handled?
Do we ensure better stakeholder participation – how to account to beneficiaries, peers and donors through better governance systems?
Do we have the correct governing body composition
Do we have an updated skills matrix?
Do we have a proper CEO, Chair and governing body member's succession plan?
Is our strategic plan linked to our succession planning?
So, if you are currently serving on a NPO governing body, or thinking of joining one, be sure to conduct your own due diligence around the organisations governance and ask the right questions.
Please do not hesitate to contact us on malcolmb@thirdsector.co.za should you require any further information.
CONTACT US                                                                                                               In association with     
Paarl, Cape Town 7646
Suite 283, Private Bag X22, Tygervalley, Cape Town, 7536
Cell: +27 76 186  7940
Copyright Third Sector Insights 2013