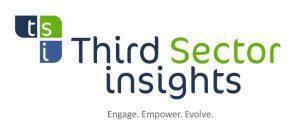 TSI logo
Sign up for ourGOVERNANCE

Face to face training continues to be under pressure due to the COVID 19. E-learning has become the new normal and the way to go!!!!!!!!!! Why not strengthen your governing body (NPO Board) leadership and governance knowledge? 
ourGOVERNANCE © is an e-learning programme for governing body members of Non-Profit and social impact organisations. The objective of the programme is to provide governing body members of these organisations with the understanding, guidelines and information they need to enable them to manage their organisation, its affairs and undertakings effectively and efficiently, comply with legal and legislative requirements, and to fulfil the obligations and expectations incumbent upon them as governing body members.
The e-learning programme is grouped under four modules covering fifteen sections in total.
Module 1 – Introduction to corporate governance and the nature of the Non-Profit Organisation
Module 2 – Duties and functions of a governing body.
Module 3 – Governing Body effectiveness.
Module 4 – Statutory requirements and code of conduct.
To register or for more information click here: https://thirdsector.co.za/register/
The ourGOVERNANCE © Programme usually costs R1200 per Governing body or executive member. However, as part of our contribution to the sector we are offering it at R600 which is a fifty percent discount!!!!! (Programme valued at R15,000.00).
When prompted during your registration process, input the following code- at the PayFast check out: 2E6749DBBD, to obtain your 50% discount. Offer extended and valid until 31st May 2021.
Alternatively should you prefer to be invoiced, use the same code in the subject line and send an email to: malcolmb@thirdsector.co.za
 Course completion flow chart.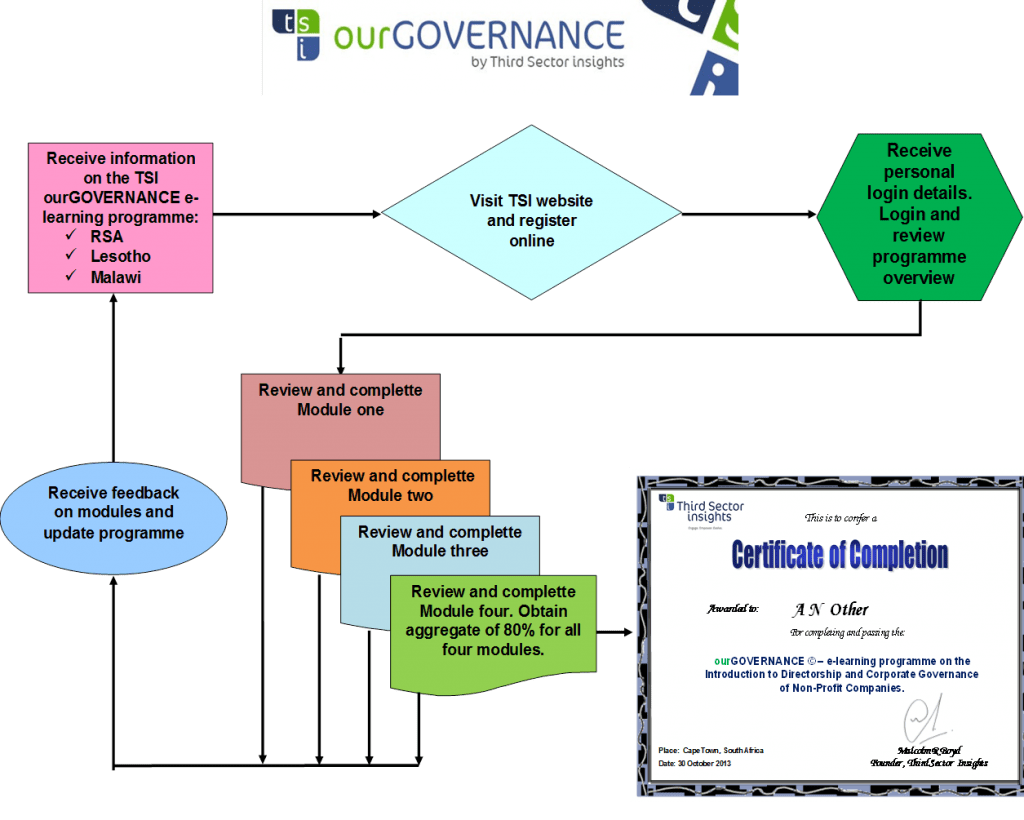 CONTACT US                                                                                                               In association with     
Paarl, Cape Town 7646
Suite 283, Private Bag X22, Tygervalley, Cape Town, 7536
Cell: +27 76 186  7940
Copyright Third Sector Insights 2013