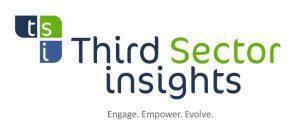 Sign up for ourGOVERNANCE
What's in it for donors?
Donors
Be at the forefront of enabling Non-Profit Governance in the Third Sector, by empowering Governing Body Members to become more effective and efficient in discharging their duties.
When conducting your due diligence on NPO's and their programmes for your CSI funding, reduce the risk profile by insisting that the Governing Body has completed the ourGOVERNANCE © programme.
You can choose to sponsor as many Governing Body Members as you wish to complete the ourGOVERNANCE © programme.
You can even choose which sector and which issue you wish the governing body members to be from.
You can choose to sponsor individual governing body members, or whole boards.
For as little as R1200 you can sponsor one governing body member of a Non-Profit Organisation. Your sponsorship allows them to gain access to the ourGOVERNANCE © programme, a one year membership of the Non-Profit Leadership Forum (NPLF) plus regular Third Sector Insight updates on NPO issues globally and locally. The overall value of the offering is estimated to be R15,000.00. The intrinsic value to you as donor is peace of mind in knowing that you have empowered the Governing Body Member/s of these organisations to be more effective and efficient as Governing Body Members.
In addition, a portion of your donation will be invested into a Third Sector Development Fund (TSDF). The strategy is to utilise the return from the investment and leverage this to support those NPO's who require matched funding to maintain their governance compliance to the standard required.
To discuss a donor option that suits you, please contact Malcolm Boyd on malcolmb@thirdsector.co.za
CONTACT US                                                                                                               In association with     
Paarl, Cape Town 7646
Suite 283, Private Bag X22, Tygervalley, Cape Town, 7536
Cell: +27 76 186  7940
Copyright Third Sector Insights 2013