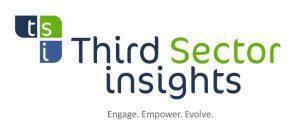 Sign up for ourGOVERNANCE
What's in it for governing body members?
Governing Body Members of Non-Profit Organisations
The e-learning ourGOVERANCE programme will provide you with the understanding, guidelines and information you need to manage your organisation, its affairs and undertakings effectively, comply with legal and legislative requirements, and to fulfil the obligations and expectations incumbent upon you as a governing body member.
Make your organisation attractive to funders.
Improve your personal governance skills.
Engage with other directors on the Non-Profit Leadership Forum (NPLF).
Keep up to date with the third sector through regular Third Sector Insights updates on relevant local and global issues.
Develop a network of peers.
CONTACT US                                                                                                               In association with     
Paarl, Cape Town 7646
Suite 283, Private Bag X22, Tygervalley, Cape Town, 7536
Cell: +27 76 186  7940
Copyright Third Sector Insights 2013